Hotel Lázně Kostelec u Zlína is a medically relaxing resort. It is located in a picturesque landscape, at the foot of the Hostýnské and Vizovice hills. The resort includes a hotel complex with a spa, heated outdoor pools, a sports complex and a golf club.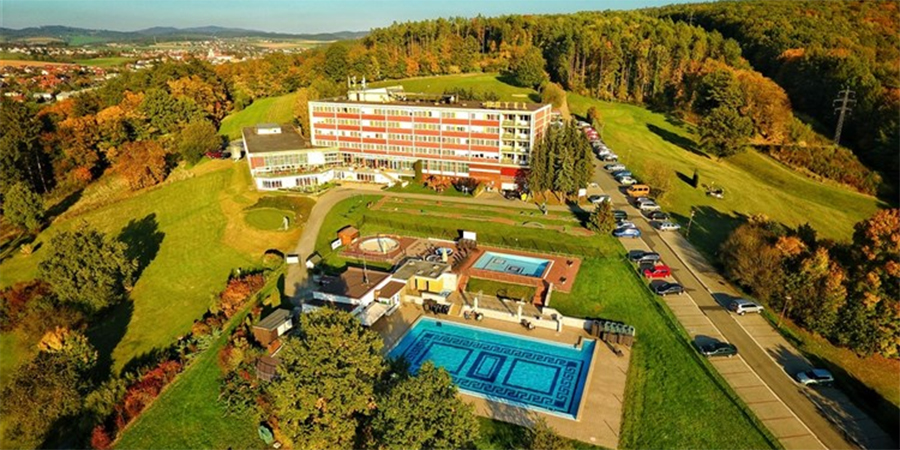 Pleasant and quality accommodation
The hotel offers double and quadruple rooms and spacious apartments. All rooms are equipped with accessories, private bathroom facilities and the option of one or two comfortable extra beds. A Wi-Fi connection and a fridge are a matter of course.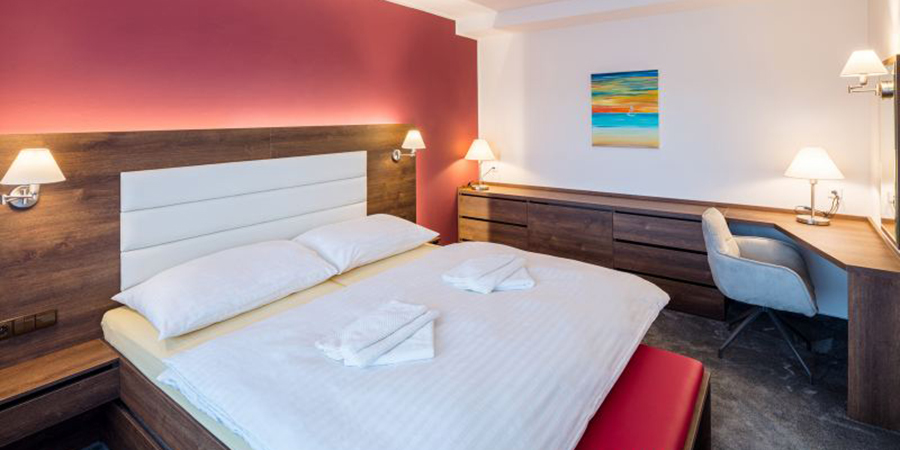 Restaurant, day cafe, bar
Do you like to enjoy your favorite coffee in a quiet and pleasant environment? Or would you rather enjoy a glass of good wine with friends? There are several restaurants and bars in the Hotel Kostelec, where you can enjoy a delicious meal with a glass of Moravian wine or fresh coffee with a delicious dessert.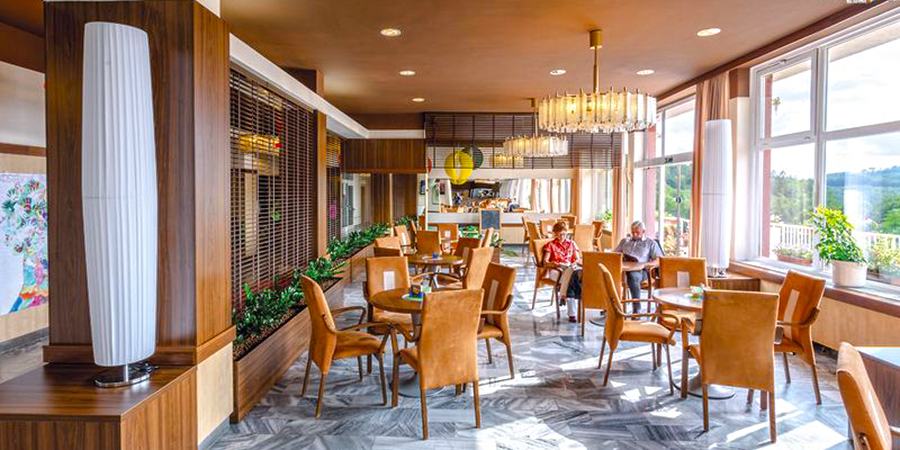 The 19th hole restaurant, located one floor below, is styled in a golf environment. Here you can also choose from the permanent menu or have a lunch menu and fresh coffee.
Varied relaxation makes rested bodies
For over twenty years, rheumatic diseases, painful syndromes of tendons, attachments, bursae and skeletal muscles have been treated in the Kostelec spa, including injuries caused by work with vibrating tools and non-articular general rheumatism.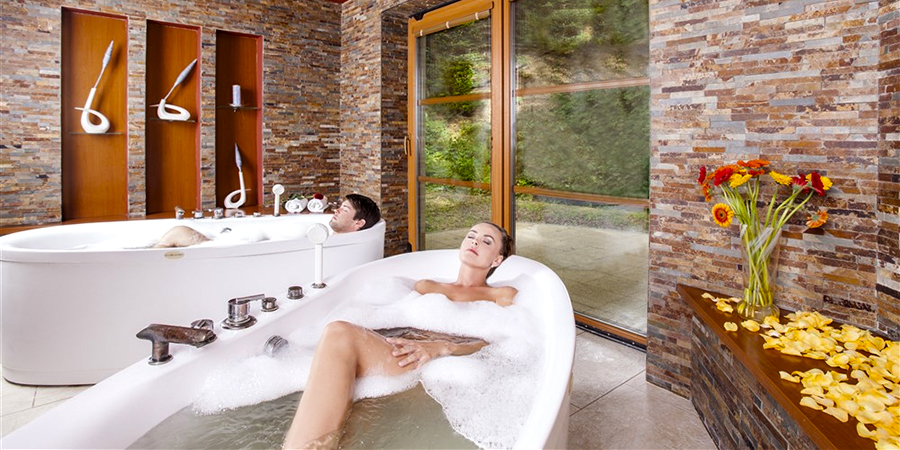 The procedures mainly use a natural healing source, which is a mineral sulfur spring with an exceptionally high content of beneficial hydrogen sulfide, as well as a whole range of mainly natural products (e.g. virgin coconut oil, cinnamon oil or rosemary extract).
Swimming pool, tennis, mini golf and golf course
The spa sports area includes a tennis court with an artificial surface, minigolf, a volleyball court, a netball court, Russian skittles and a bike rental. An asphalt cycle path runs through the area, connecting the nearby cultural center of the region, the city of Zlín, with the Lešná zoo. The forests surrounding the Lázní Kostelec u Zlína resort are also interspersed with off-road cycle paths. Relaxation exercises and aqua aerobics are regularly held in the outdoor pools, heated to a temperature of 26-30°C from April to October. Inside the hotel building there is a small gym with a ping-pong table and a continuously heated sauna.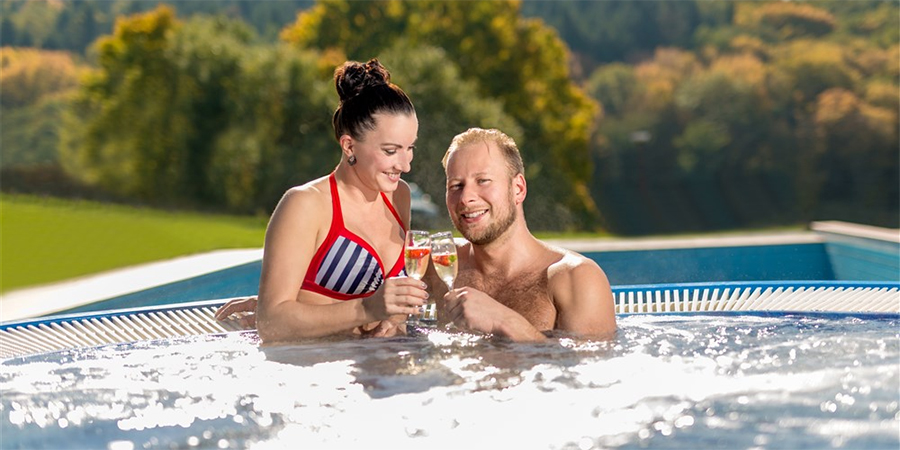 The local golf club, Golf Club Lázně Kostelec , offers a quality 9-hole course, a driving range with practice tees, practice chipping and a putting green with a sand bunker. There is a year-round indoor golf course with practice tees and a finely modeled six-hole practice green. The golf club also houses an About Golf 3D simulator and a Pro shop.